Many Businesses have benefited from the evolution of Technology, it has made everyday chores become more simpler and smoother to run. From Limousine Services, Wedding Planners, Catering Services, Food Delivery, the list goes on and on. Uber is a prime example of how Technology can change the game of life in an instant. Education, Healthcare, Gaming. E.T.C. The benefits and pleasure only increase and get better by the day.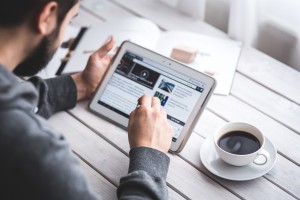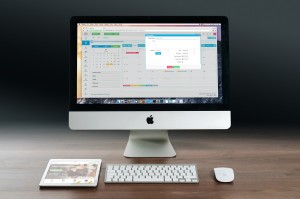 Technology has changed over the years it has become stronger, faster and more reliable for many people all over the world. We depend on our modern day technology for most of our everyday lives. Technology is the future and it will only get better. This article will list the benefits of what ever advancing technology has done for us and what will come in the future.
Computing Everywhere
From all the advancements in smart phones, wireless laptops, you can compute anywhere you want. Modern technology has helped us become more accessible. By just connecting to your network or acquiring free Wi-Fi depending your location you can do school work or office work.
Education
Many still believe in the traditional form of education and it is still being practiced today. But what has come on the rise is online education. There are many online institutions that use this form of teaching. Also there many students who prefer this form of learning. With access to the internet online students have many resources to help them succeed.
Healthcare
Times have changed when it comes to healthcare especially with technology. Patient records are electronically accessible for doctors and providers. Doctors can electronically fill prescriptions for their patients. The impact that technology has had over healthcare has gain more quality of services over the world.
Development of New Jobs
As technology grows so will many other things such as new jobs for many people. There are many new IT jobs that people are interested in from web design, computer programming, systems analysis etc. The possibilities are endless and the creation of more jobs continues to grow today.
Economics
From all the buying and selling that has transpired over the years between many local and international businesses. Technology has changed the way businesses work. Many businesses stay connected and are able to handle transactions quickly and efficiently. Thanks to modern day technology.
Connected over the Globe
Many barriers were set for us to not communicate with others. With the connection of different Social Medias we are able to connect too many people all over the world. Technology has drawn us in to many different people from different parts of the world, and has helped us stay connected with family and friends all over the globe.
Quick and Precise Information
From many different businesses, organizations, institutions, etc. The process of information is handled fast and accurate. Data entries, spread sheets, word processors. The list is endless because technology has evolved where information can be deliver quickly and effectively without any kind of problems.
Communication
Technology has made communication more effective and reliable for everyone to stay in contact with one another. From video chatting, e-mails, text messages. Staying in contact has not been so easy before. This helps with students and businesses who may need to be on a video conference call, or even a study group session. Technology has come a long way to help many people communicate faster and much better.
Spreading the News
With so many wireless connections all over the world it has become a revolution. The way the news is spread over the world so quickly keeps the world informed of what is going on around the world.  Technology has helped us stay communicated with many news broadcasts all over the world.
Entertainment
Movies, celebrity gossip, music, the entertainment that you have access to is boundless. From iPads, smartphones, tablets, etc. You can gain any kind entertainment you like. No more sitting around watching TV when you could watch a movie on your phone. Why go out and buy that new Justin Bieber album when you can purchase it right on your phone. Technology has made it very easy for us to keep ourselves interested and entertained.
Cheers to 2016! I Can not wait to see where this world full of Technology will take us!